Technologies are always on the racecourse – this is a simple known truth fact. The deposition of 2018 creates an amusing expectation, and we want to go beyond it.
Are you thinking of creating a strong foothold of your business, in the emerging market? If yes , then how are you planning to do it?
By developing mobile application for your business is what you should focus on. It will help to achieve more productivity and efficiency.
Never miss an update from us. Join 10,000+ marketers and leaders.
However, if you will settle on a particular app category, it provides no benefit to your business neither it helps in achieving the desired result.
Therefore, you need work with Andolasoft, for developing a custom android application that will fulfil all your business needs.
So, building or making your own custom solution having more benefits to your business. Let discuss custom android app development and its benefits.
"Android app development has gradually become the big cheese in today's tech-savvy era, and there is no denying the fact that android application development has turned into an integral part of the technological world and is the backbone of every business.- Potenza"
Why Android:
Apps with the Android platform have a wide range of features and categories. Due to the easier interface, it is pretty much popular among the users and the Open-source platform has an enormous user base.
IDC – Smartphone Market Share shows "Android having the 84.5% of market share in the smartphone market in 2018 and it may jump to 85% next year."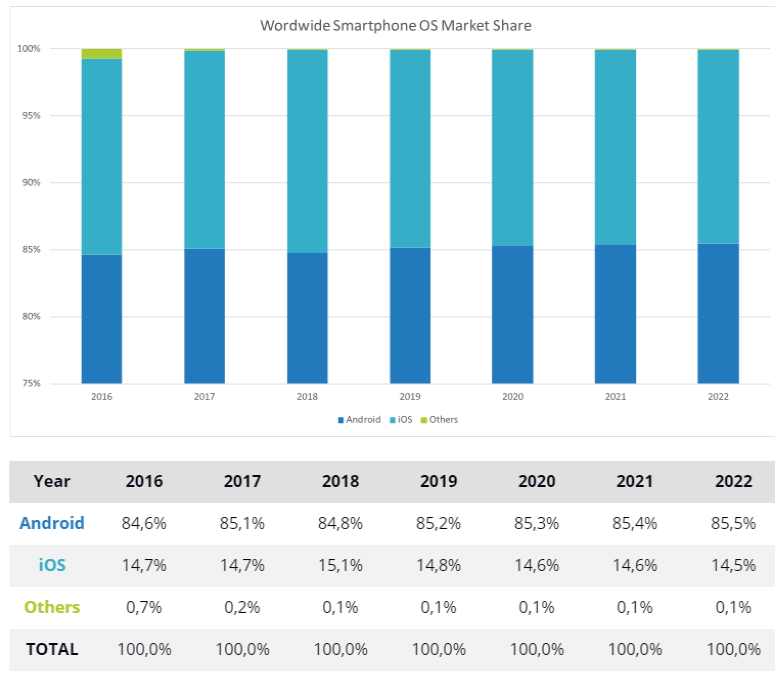 (Source: www.idc.com)
What Is Custom App Development?
This is the most familiar question for an investor before choosing it. The Custom app development is all about creating a new service product that would meet some specific requirements of the investor.
This particular custom app would deliver services of your business, would help to solve some of your specific problems, and help to satisfy the needs.
So, your workflow would be easier, more efficient, and faster.
Let's have a deep dive into the topmost benefits of custom android app development. Here you go,
Save Money & Time:
A customised app means you would only have your own features and own products on the app structure. And your own custom product will have all the functionality that you need.
Certainly, you choose what to include and what to pay for. The second thought you may skip some time spending which is not included in the price of a ready-made application.
When you buy or order to deliver a custom Android app, you know that you're fully outfitted in the long term.
Catch The Customer's Expectations:
As a business owner, you must be aware of your user's or customer's needs. And developing the customised app would help a lot in this situation.
A customized app would always have the multi-features of your necessary functions in a single bundle. So, by customizing your app it would push your products closer to your board users.
There are many advantages of android apps, they're flexible, easy to customise, and as such the platform is more popular worldwide.
Android Has Better Audience:
As I have just mentioned above, Android has been dominating the mobile app market with 88% of users from total mobile users worldwide.
As a result, the business owners are simply choosing the Android platform above the other.
Certainly, your customized Android app would appear in a big marketplace where the niche economic groups are involved.
Higher Security:
The customized apps are being developed for the purpose of one specific business.
So, it means that no one out in attendance should have knowledge of architecture for your products and service. On the other hand, android has his own high-security forms to make your app secure.
High ROI In Lower Cost:
This is the most prominent part to choose android. Android is still an open-source platform.
The SDK (Software Development Kit) can be shared between Android developers and could modify throughout the development cycle.
So, the app development company and its investors would never have to worry about cost and license or loyalty.
And, the complexity and time fetching years have passed the way for custom app development.
Nowadays, the demand for the mobile app is increasing rapidly and various business owners very keen to develop the customized Android app to engage & retain their customers.
I've worked with the team at Andolasoft on multiple websites. They are professional, responsive, & easy to work with. I've had great experiences & would recommend their services to anyone.
Ruthie Miller, Sr. Mktg. Specialist
Salesforce, Houston, Texas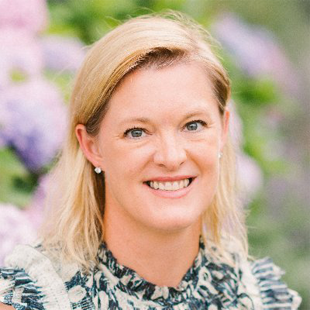 Now it has become one of the best probabilities to reach your global audience and the most proficient way to expand your business in the competitive market.
Conclusion:
As now you understand the importance of a Customised Android Mobile application, for your business. With a personalised Android application your business becomes quite essential and is important for a digital era
It's always challenging for every business to develop a custom mobile app according to the requirement.
You need to choose the right app development company to get things done to your need. Andolasoft has long experience & expertise in custom mobile apps with skilled developers.
Are you looking to develop a native Android mobile app? Let's Discuss!