Hello, 
We couldn't be more happier to welcome BeePlugin into the Andolasoft family.
Andolasoft, with a global presence of over 14 years, is introducing 'Beeplugin' – a plugin development brand. Hereby we announce the launching of the plugin called "Custom WooCommerce Discount For User".
Our User Discount WooCommerce Plugin allows you to offer targeted discounts to specific customers or user groups based on their purchase history, cart value, and other criteria.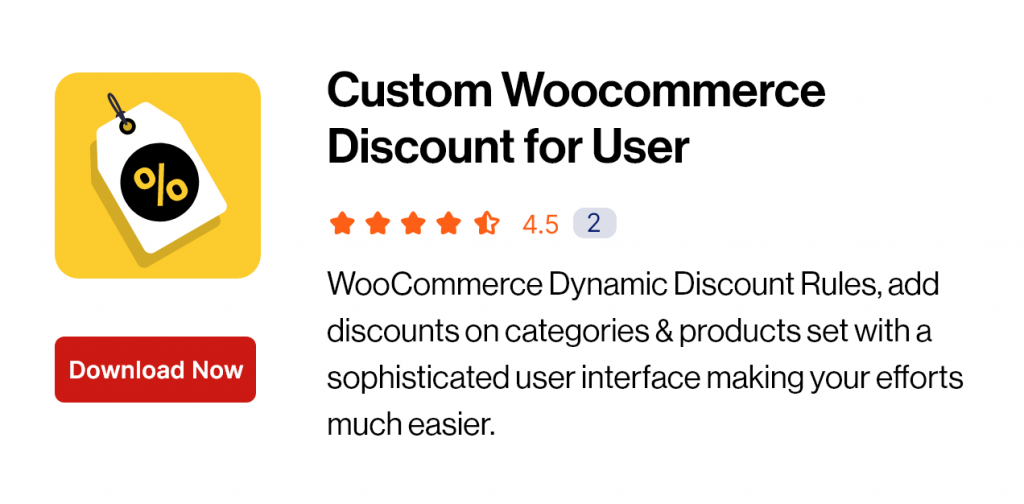 We understand that E-commerce store owners need an easy solution that is reliable, flexible, and scalable. Some essential features of the plugin include promotional discounts, Product category discount, quantity discount, bulk discount, percentage off on total order etc.
Take a Tour How the Plugin Handles Discount Rules
Set up multiple discount rules for an individual product effortlessly.
>>Select a Customer from the customer list and apply a 15% discount on multiple products or set a specific discount % on individual products.

Encourage customers to sign up to know their discount eligibility. 
>>After users log in to the account they can see the discount % off on products like 12% off on X product and 20% off on Y product
Never miss an update from us. Join 10,000+ marketers and leaders.
Apply bulk discounts to selected categories & subcategories with a single click.
>> Select a customer and set a discount like 10% discount on a selected category or subcategory. All the products under the respective category will display 10% off the regular price
You can also set different discount levels for different user roles
>Select multiple customers and assign them to a group like a Wholesaler, Retailer, or VIP User. Assign a discount of 20% to Retailer, 15% to VIP User, and 30% off to Wholesaler on a selected category, subcategory, or product.
Conclusion
We are proud to be a part of the development community that brings such a powerful and versatile tool that can adapt to the evolving needs of the WooCommerce industry.
Now, our Custom WooCommerce Discount For Users is available to be integrated into your online store built on the WooCommerce platform. You can download from https://wordpress.org/plugins/user-custom-discount . For more information about the Discount Plugin, visit BeePlugin